All is Full of Love. Everywhere Around You.

The title for this two-part public moment is taken from singer-songwriter Björk's 1997 song of the same name. The song, its lyrics and especially its meaning are inspiring to Niels, personally and within his artistic practice and very relevant to this day. During his residency, he wanted to learn more about the concept of love. He read books, listened to songs and podcasts and asked sixteen people to also think and write about love. These sixteen people range from his loved ones to roommates, chosen family, old and new friends. Niels showed new work in process, readings and a film.


Niels Poiz & invitees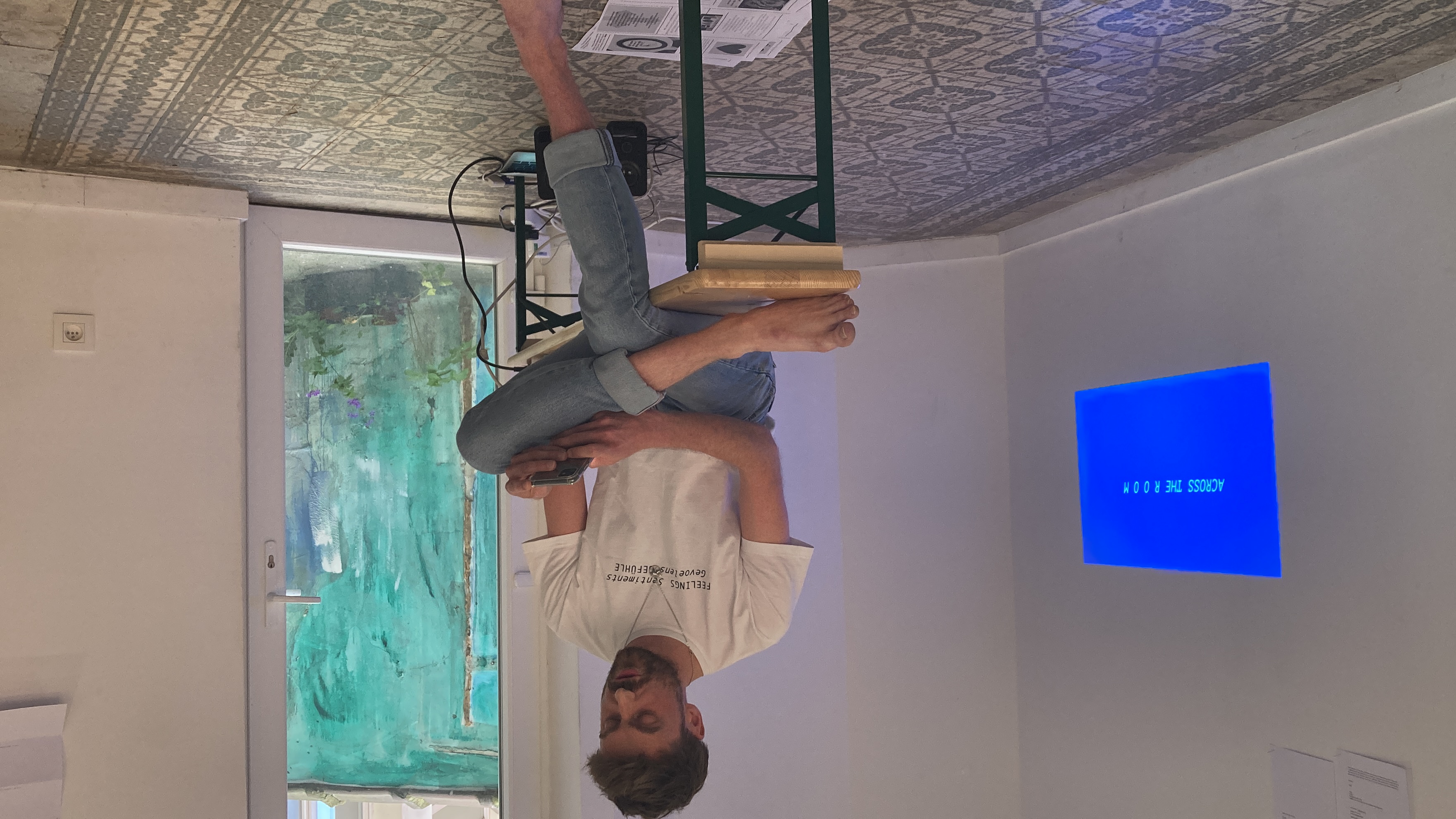 Invited by Niels Poiz were a.o. @robin_faymonville @victorabrahamlaco @dorabenyo @bovloors

Living and working in Brussels, Niels Poiz is a visual artist with an artistic practice focusing on the use of language, narration and sociology in popular culture, cyberculture, general media and pop music via performance, installation, print work, video and publications, drawing and assemblage. Niels will be all May in residency advancing questions and aspects of his practice, specifically addressing themes such as identity, coming of age, sexuality and mental health.